==================
Affiliate Statement and a Caveat 
First off, a little caveat: within my articles you will find affiliate links, meaning if you buy them, I get a small commission. Your cost is not affected. In addition, I am an Amazon Associate and I earn from qualifying purchases on Amazon.
And yes, if I say that I recommend a product here, it means I truly believe it is a good product. I refuse to recommend any product that I have not researched and believe to be a good value.
Even better, I provide you with a very clear picture of the product, it's use, and the probable value.
Earning your trust is important to me. I run this website myself and the commissions and donations help support the site.
Sound reasonable and fair enough? Let's continue to the article.
==================
Bake Your Stress Away
Baking is one of the simplest acts to alleviate stress. So, get ready to bake your stress away with us!
Our today's lifestyle is full of stress, and it must be flushed out daily. Letting the stress build up can cause mood swings, hypertension, headaches, anxiety, heart issues, etc.
People believe that baking is a stress-buster that helps flush your stress out by making you feel happy. So, baking can be therapeutic when you are stressed out or going through a dark phase of your life. It also allows you to put delicious sweet food on the table.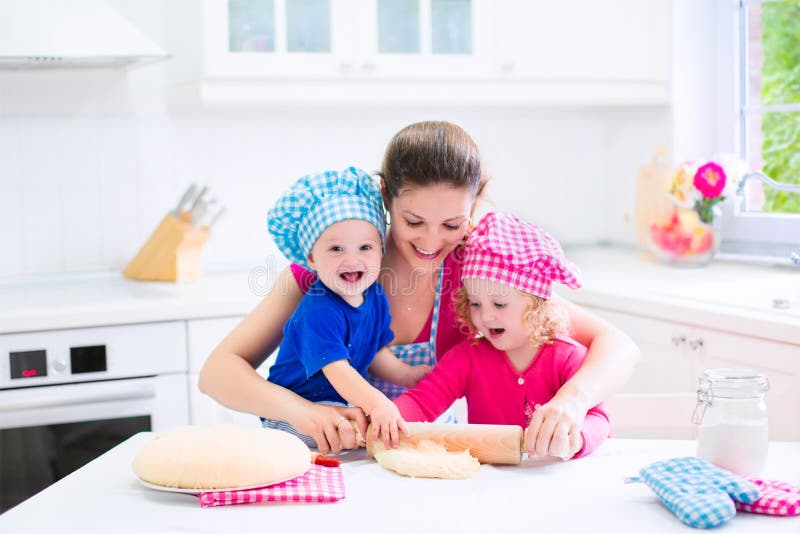 Baking Aroma Creates Atmosphere to Bake Your Stress Away

Who doesn't like the sweet smell of baking? The comforting aromas help soothe ourselves and evoke the feeling of joy. Baking is also an act to nurture our creativeness. I learned this fine art of baking from my mom, so whenever I feel anxious or stressed, I lose myself in the process of stirring, mixing, and kneading.
While baking is not a solution for serious mental or other health issues, it can still help ease stress and anxiety. It is because baking trigger parts of our brain responsible for responding to the production of serotonin and dopamine. Moreover, it is also a form of connecting with others, which evokes a feeling of satisfaction and relaxation once you finish baking.
Stress baking is an easy, cheap, and creative way of letting go of whatever may be making you anxious. It forces you to give all your attention and energy to a positive outcome. In 2015, Cake Angels surveyed bakers and found that every 1/3 baker started baking because they were suffering from stress.
Furthermore, baking also provides you space and complete control. You can make a recipe or add variations to a recipe to showcase your creativity with different ingredients.
Benefits of Baking
A few benefits of baking include:
1.      Baking Gives You Directions
Like science, baking also has some necessary steps that you need to follow in order to prepare the perfect treat. It provides you with a bunch of instructions that you have to follow. Baking also helps you to learn how to be attentive and keep yourself calm to finish the process.
2.      It Gives You Full Control
Apart from necessities, baking also gives you complete control. You will have the freedom to decide what items you want to add to a recipe and how much flavor you want over another. It means baking gives you the freedom to customize a recipe as you desire.
3.      Baking Gives You the Chance to Showcase Your Creativity
Baking allows your creativity to shine. Since baking gives you all the control, you will be able to let your creativity out. Whether you want to prepare a cake or decorate cupcakes, you have the freedom to make all the creative decisions. Moreover, you can also try experimenting by mixing different ingredients.
4.      Baking Forms a Physical Connection between Your Body and Mind
One of the best benefits of baking is that it gets you into a rhythm. You will measure ingredients while enjoying a mixer sound in the background. If you need to unwind yourself, baking can be a therapeutic way.
5.      Baking as a Form of Expression and Emotion
There're times when we don't have enough words to express our feelings. This is where you can use your baking skills. Your baked recipes are the perfect way to let others know how you feel. On top of that, everyone loves to have an avid baker as their friend.
6.      Baking is Meditative
Baking, cooking, or any other activity that requires your attention can evoke a relaxing, satisfying, and meditative feeling. Measuring ingredients, whisking eggs, and weighing sugar and butter gives your mind some space, easing anxiety, stress, and negative thinking.
7.      It Stimulates the Senses
Feeling the flour, enjoying the sound of the blender, and the aroma of the delectable final product help stimulate the senses. As a result, you get a feeling of good endorphins and a sense of achievement. It means during the baking process, you unintentionally stimulate the five senses, including the sound of the mixer, the pleasant smell, and the lovely sight.
8.      It Boosts Mental Health
Apart from creating yummy food, baking can do much more than that. For example, the therapeutic value of baking can help ease depression. Whenever you feel depressed, you can try this out. You will be surprised to see how it will vanish the depression.
9.      A Nourishing Activity
Like cooking, baking is means nourishing yourself and others. You will be using healthy and the best quality ingredients.
10.  A Pleasurable Activity
You may have noticed a pleasurable feeling that comes with baking and decorating. The whole baking process is a mesmerizing activity because it showcases your creativity to bring happiness. If you are willing to create something unique, you will have to concentrate and task your brain. In turn, what you will create will be a pleasurable expression.
Baking Also Help Develop Essential Skills
1.      Develops Decision-Making Skills
Baking incorporates science, and science is all about experimenting. The baking process requires you to decide which flavor is perfect for a recipe and what happens if you add some new ingredients to customize that recipe further. All of it helps and hone your decision-making abilities.
2.      Trains Your Mind
Since baking is a mixture of art and science, it encourages you to read and follow the instructions carefully and accurately. If you don't do that, the results will be nothing but disasters. So, during the baking process, you are also unknowingly training your mind to read, understand, and accurately follow the instructions.
3.      Hones Your Creativity
In addition to the skills mentioned above, baking also helps you develop creativity. You constantly think about new shapes and designs for the fresh cake that you want to bake. For this, you use design tools and creative patterns, which help shine your creativity.
4.      Improves Your Senses
When baking, you also learn how to examine the quality of bakes. It requires vision and touch to understand the texture. Baking also improves your ability to understand the language of aroma. Moreover, judging the sound of the baked items, you can quickly tell if the baking is finished or not.
5.      Power of Expression
Last but not least, affection, love, and care are a few expressions hard to express. However, your baked items give you the power to express the feelings you have for your loved ones.
Baking for Other People (A Form of Altruism)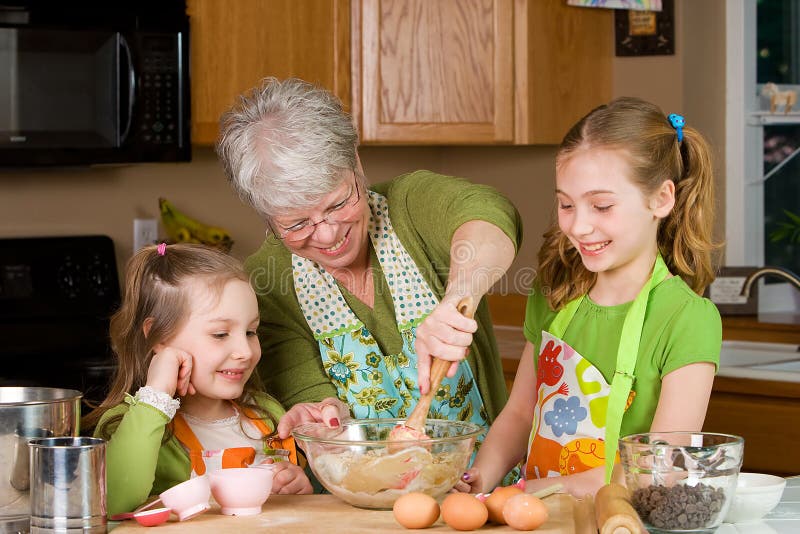 Recently, I went through an article in the Huffington Post praising baking for others as an act of generosity and a form of positive psychology, and I agree entirely. After reading the article, my mind was packed with pictures from the past.
While the baking process can significantly contribute to overall wellbeing, baking for others can increase its value. It can contribute to stress relief, making you feel like you have done something good for the world. It also connects you with people and increases your meaning in life.
Baking for others is also a form of altruism – a sacrifice you make for others. The advantages of this selflessness act have been heavily written about. You sacrifice your precious time and attention to make your loved ones happy and satisfied.
However, this occurs when you bake not to outdo others or get attention, but when you want to share food with those you believe will appreciate it.
Final Words
Whether you are running a home-baking business or want to bake for your loved ones, baking can positively impact your life. Your body and mind feel happy when it lives and breathes in a peaceful environment, and that's what baking does. It absorbs stress and converts it into happiness and satisfaction. Don't be afraid to bake your stress away.
Read More