==================
Affiliate Statement
Best Baking Tips is supported by our audience. When you purchase through one of our links, we may earn a small affiliate commission.  As an Amazon Associate I earn from qualifying purchases. Your cost is not affected.
==================
Are you in the mood for something sweet, creamy and indulgent? Then you need to try these blueberry cheesecake cookie cups! They're easy to make, and they're absolutely delicious. Trust me, your friends and family will be begging you for the recipe. So what are you waiting for? Let's get started!
Blueberry Cheesecake Cookie Cups
As one of the most widely known fruit, blueberries are a delicious, and healthy fruit that are low in calories and highly beneficial to one's diet. As a matter of fact, people referred it as a superfood. Because of it's flexibility in terms of flavor and texture, blueberries may be used in various desserts. One typical recipe is blueberry cheesecake, which is a widely popular globally. In fact, a lot of variation has already evolved in the baking world, to the point that it has been recreated into one delicious blueberry cheesecake cookie cup. 
The Layers of Flavors
So what exactly are these blueberry cheesecake cookie cups? Starting from the basics, the cookie cup will be the base of your dessert. This layer is made with a butter cookie but in the shape of a cup that you can fill up with cheesecake filling. It is basically made with butter, flour, eggs, and sugar, and eventually turned into one buttery, soft dough that will match perfectly with any filling. 
While on the other hand, the blueberry cheesecake filling will be the body of your dessert. It will give you one satisfying taste in every bite. This mixture is a combination of all flavors coming from cream cheese, whipping cream, sugar, and the fruity taste of blueberry puree. The harmony of all these flavors, will surely satisfy everyone's tastebuds.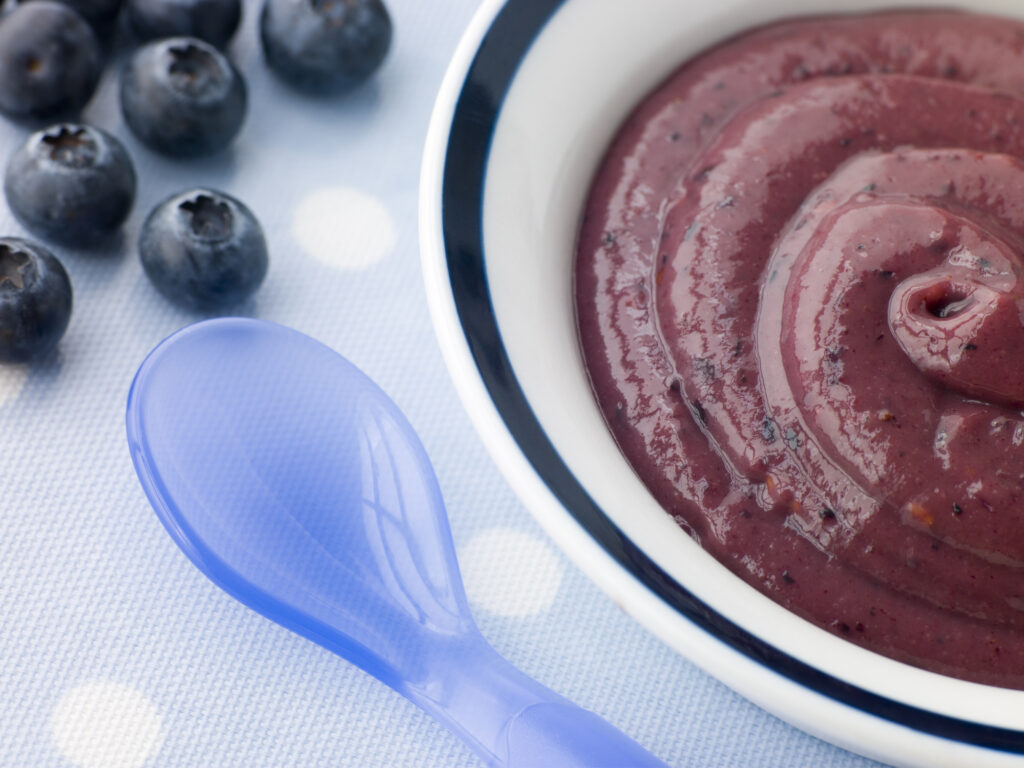 Blueberries and their Health Benefits
Blueberries, one of the healthiest fruits, are known for having low calories but high in nutrients. It is also a good source of antioxidants keeping your body from free radicals. Aside from that, several studies show that this fruit can reduce DNA damage, slow aging, and prevent cancer. This fruit can also help you lower down your cholesterol. 
Let's Make it Vegan 
Making this recipe vegan-friendly is not impossible. With various vegan alternatives in baking and cooking, you can easily score vegan substitutes for dairy products like butter, cream cheese, whipping cream, and eggs. Using these readily available plant-based options will save you a lot of prep time; however, making everything from scratch is also possible. 
Storage
The leftover cheesecake filling can be stored in an airtight container inside the refrigerator. As for the prepared blueberry cheesecake cookie cups, you can keep them for 2-3 days. 
Blueberry Cheesecake Cookie Cups
These Blueberry Cheesecake Cookie Cups are a combination of tangy cheesecake and crunchy sugar cookies. A fusion of flavors that blends perfectly in one bite.
Ingredients
Cookie Cups:
2 1/4

cups

all-purpose flour

1/2

tsp

baking soda

1

tsp

salt

1

cup

unsalted butter at room temperature

1 1/2

cups

granulated sugar

2

large eggs at room temperature

2

tsp

vanilla extract
Blueberry Cheesecake Filling:
1

cup

heavy whipping cream cold

8

oz

cream cheese softened

1/2

cup

granulated sugar

1/2

cup

blueberry puree *
Instructions
Cookie Cups:
Preheat oven to 350°F

Prepare the muffin tins and spray them with cooking spray.

Whisk in together the flour, baking soda, and salt in a separate bowl, then set it aside.

Cream the butter and sugar on med-high speed until you reach a fluffy texture and pale color.

While reducing the speed, add the vanilla extract and the eggs one at a time. Continue mixing until well combined.

Add in the flour mixture and continue to whip it.

Scoop dough into muffin pans with a large cookie scoop (3 Tbsp), pressing down slightly to flatten.

Bake the cookie crust for 10-12 mins or until lightly browned.

Remove from the oven and immediately make a well in the center with a small jar or container.

Cool for 10 minutes in the pans before transferring them to a wire rack to cool fully.
Blueberry Cheesecake Filling:
To make the filling, start by whipping your heavy cream until stiff peaks.

Meanwhile, beat the cream cheese and sugar together until smooth.

Add the blueberry puree to the cream cheese mixture and fold it with the whipped cream.

Mix everything until you form a creamy cheesecake mixture.

Transfer it to a piping bag and set it aside until ready to use.
To Assemble:
Line all the cookie cups in a tray or your serving tray.

Pipe in your prepared blueberry cheesecake, filling it up until full.

Garnish it with fresh blueberries or dust it with powdered sugar.

It is best to serve it cold, so I recommend refrigerating it for at least 2 hours until it sets.
Notes
For blueberry puree you can use the store-bought version in any grocery store; however, you can also make it from scratch using fresh or frozen blueberries. If you are using frozen ones, thaw the berries and drain them properly.
As for the garnish, you can serve it with white chocolate drizzle or dust of powdered sugar. It's really up to you. Or make it simpler by just adding fresh blueberries on top.
Nutrition
Calories:
192
kcal
Carbohydrates:
28
g
Protein:
1
g
Fat:
9
g
Saturated Fat:
5
g
Polyunsaturated Fat:
0.4
g
Monounsaturated Fat:
2
g
Trans Fat:
0.3
g
Cholesterol:
22
mg
Sodium:
132
mg
Potassium:
17
mg
Fiber:
0.3
g
Sugar:
18
g
Vitamin A:
258
IU
Calcium:
5
mg
Iron:
1
mg
More Easy Dessert Recipe
Love healthy baking recipes? You could try these simple recipes at home to impress your loved ones. Perfect for after-meal treats, coffee, and tea parties with friends and family!
Easy Whole Wheat Blueberry Muffins
To Wrap It All Up 
At this point, you already know how to make delicious Blueberry Cheesecake Cookie Cups. You, too, can create this delicious treat without being a kitchen expert, all you have to do is follow all these simple steps, and undoubtedly you can master this dessert for any party or get-together! So preheat your oven and give it a try – we guarantee your friends and family will be impressed.
Connect With Us
If you've tried these Blueberry Cheesecake Cups, don't forget to leave a rating on the recipe card. Tag us on our social media accounts, subscribe to our weekly newsletter, and follow the Best Baking Tips and Vegan Globetrotter sites for more delicious ideas!
Read More