==================
Affiliate Statement and a Caveat 
First off, a little caveat: within my articles you will find affiliate links, meaning if you buy them, I get a small commission. Your cost is not affected. In addition, I am an Amazon Associate and I earn from qualifying purchases on Amazon.
And yes, if I say that I recommend a product here, it means I truly believe it is a good product. I refuse to recommend any product that I have not researched and believe to be a good value.
Even better, I provide you with a very clear picture of the product, it's use, and the probable value.
Earning your trust is important to me. I run this website myself and the commissions and donations help support the site.
Sound reasonable and fair enough? Let's continue to the article.
==================
Baking bread is one of those therapeutic activities that is so gratifying- the smell alone is enough to make your entire house cozier. The process of making bread requires some patience, but the result is worth it! This brown bread recipe produces a hearty and nutritious loaf, perfect for slicing up and slathering with butter. Give it a try next time you're in the mood to bake something comforting!
What is Brown Bread?
Brown bread comprises whole grains, typically wheat, and occasionally from dark-colored additives like molasses or coffee. In Ireland, way back centuries, brown bread is usually given to the poor for food. It is because the ingredients are way cheaper, and the brown meal is the less used grain because of its taste and texture. 
However, when bran's health benefits were discovered, the price of a brown meal in London rose to a level that was frequently more than the price of regular flour. Nowadays, brown bread has become the healthier bread option due to its health benefits, like fiber, along with other natural nutrients.
How To Bake Brown Bread
Just like baking any typical bread, it takes so much effort, ,patience,, and practice to have a successful result. But with the help of technology, baking bread has become an ease in terms of less pressure in kneading; however, artisans still prefer the old method of kneading the dough by hand to give it a more personal and rustic approach. Brown bread is no different. The process is almost similar to the usual bread, but with added coffee, molasses, and honey that gives brown bread that distinct character.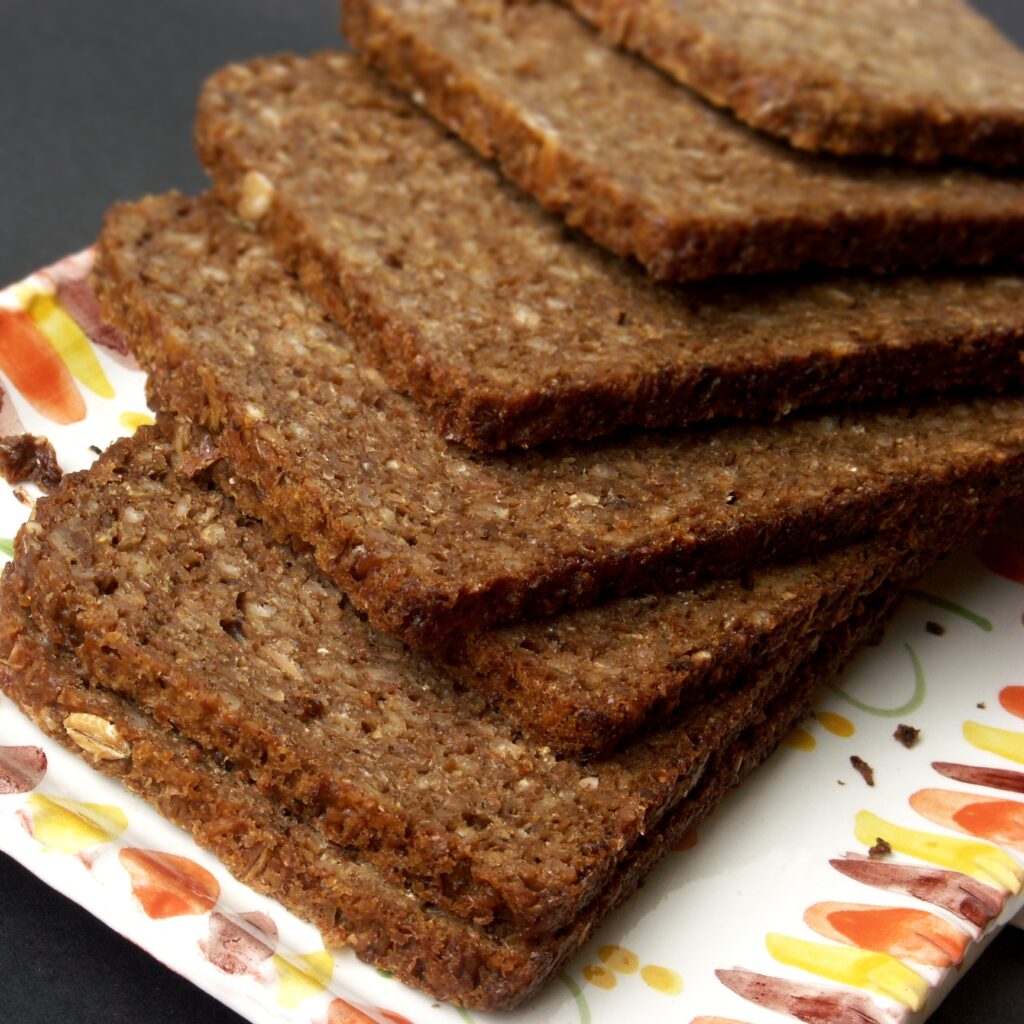 Variations and Substitutions
This brown bread recipe is a combination of bread flour and whole-wheat flour, giving it the right chewiness in the crumbs. However, if you want to make it 100% whole-wheat, you are free to do so. For honey, you can replace it with maple syrup if not available. You may also add oats, grains, and nuts to the bread to give it some extra crunch and texture. 
Brown bread can be served as a complement to any dish. You can make it toast with butter or jam. Or why not make it into a sandwich ? Over time, it also appears in different shapes and sizes. It can be a large, long, thick loaf of bread or even served in a bun shape. 
Brown Bread
If you're looking for a delicious and wholesome bread recipe, look no further than this one for brown bread. This hearty loaf is made with whole wheat flour, coffee, and molasses, and it's perfect for breakfast or as a snack. Best of all, it's easy to make! Give it a try today.
Ingredients
1 1/2

cups

coffee

about 100 degrees F

1

tbsp

brown sugar

2 1/4

cups

bread flour

1 1/2

cups

whole-wheat flour

2 1/4

tsp

active dry yeast

1

tbsp

cocoa powder

2

tbsp

molasses

1/3

cup

honey

2

tbsp

salted butter

softened

Olive oil for greasing and drizzling
Instructions
Mix the warm coffee, and brown sugar. Add the yeast to the coffee mixture and allow a couple of minutes to bloom. It should be bubbly.

Combine the whole-wheat flour, cocoa powder, and bread flour in a bowl of your stand mixer. Add the honey, butter, and molasses. Then add the coffee and yeast mixture.

Mix on medium speed with the hook attachment for about two minutes or until the dough starts to form.

Continue mixing for another 6 minutes after reducing the speed to low.
Proofing:
Put the dough in a large bowl that has been greased with olive oil, then seal it with plastic wrap. Allow the dough to rise in a warm area for two hours or until it has doubled in size.

Put the dough on a baking sheet, and divide it in half. Form each dough into two tightly rolled balls.

Drizzled some olive oil on top before being very loosely wrapped in plastic. Allow rising once again after 45 to 60 minutes.

Meanwhile, preheat your oven to 375 degrees F.
Baking:
Remove the plastic wrap once the dough is ready. Transfer each dough to two separate skillets.

You can score the top with an "X" mark using a serrated knife.

Place both skillets on the center oven rack, and bake for 30 minutes, or until the centers are set, and the crusts are golden. Before slicing, transfer to a cooling rack and let cool for at least 15 minutes.
Notes
If a skillet is not available, you can use a baking dish or a loaf pan for this recipe, whichever is available. You just need to adjust the baking time depending on the size of the molder.
Nutrition
Calories:
1218
kcal
Carbohydrates:
241
g
Protein:
35
g
Fat:
17
g
Saturated Fat:
8
g
Polyunsaturated Fat:
3
g
Monounsaturated Fat:
4
g
Trans Fat:
0.5
g
Cholesterol:
30
mg
Sodium:
117
mg
Potassium:
1054
mg
Fiber:
18
g
Sugar:
68
g
Vitamin A:
361
IU
Vitamin C:
0.3
mg
Calcium:
115
mg
Iron:
6
mg
More Easy Dessert Recipe
Love healthy baking recipes? You could try these simple recipes at home to impress your loved ones. Perfect for after-meal treats, coffee, and tea parties with friends and family!
German Bienenstich (Bee Sting Cake)
To Wrap It All Up
Brown bread is a type of bread that is made with wholemeal flour. It has a thin crust and a dense, moist crumb. The flavor of brown bread can be nutty, malty, or earthy. Brown bread is nutritious and contains vitamins and minerals essential for good health. It is also a good source of fiber. Why not try baking this at home? The whole family will love it! Give it a try, and let us know how it turns out!
Connect With Us
If you've tried this Brown Bread Recipe, don't forget to leave a rating on the recipe card. Tag us on our social media accounts, subscribe to our weekly newsletter, and follow the Best Baking Tips and Vegan Globetrotter sites for more delicious ideas!
Read More
Best Types of Thermometers for Baking