==================
Affiliate Statement
Best Baking Tips is supported by our audience. When you purchase through one of our links, we may earn a small affiliate commission.  As an Amazon Associate I earn from qualifying purchases. Your cost is not affected.
==================
Our Classic Cream Puff Recipe brings bakery-fresh pastry home!
When strolling through your favorite bakery, so many choices call out to you. Cream puffs! Should you buy just a few? Of course, you might. But why not try our classic cream puff recipe to create these tender delights at home. They come together quickly, take few ingredients, and make you look like a professional baker.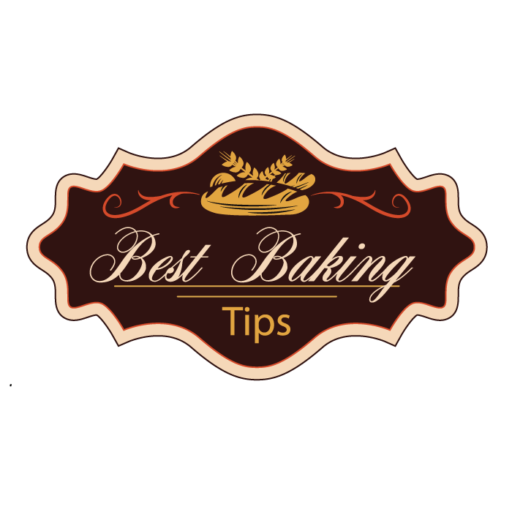 A little history…
My Mom was an incredible home baker. Although she didn't make these frequently, the Classic Cream Puff Recipe brings back many happy memories of her still almost warm, filled pastries. The delicious aromas from her baking days remain etched in my mind and elicit a warm feeling and smile just thinking about them.
Special Thanks to
THEUBECAKE
For our classic cream puff recipe, I  thank my friend Hanna from THEUBECAKE.  She provided the inspiration for this post, along with her fantastic cream puff photos. You can find more of her inspirations on her Instagram page.
Why not just use puff pastry?
Simply put, it's not the same thing. Puff pastry, as you find in Baklava, uses fat to puff up in volume. Many recipes call for butter to be added between the very thin sheets, which creates that high rise.
Cream puffs are made with a  pâte à choux dough. They rely on the high water content in eggs as leavening to steam open the paste. Thus, when formed into a mound on your baking sheet, it bakes into the classic Profiterole or cream puff look.
So, while you certainly could put the cream filling into puff pastry, the resulting dessert would not be a classic cream puff.
Ensure Success with our Classic Cream Puff Recipe
Bake your puffs at the required temperature and time. If you remove them too soon, they may look done, but they will collapse as they cool. Those flat little desserts still taste good, but you miss the puff!

If you will be serving them immediately, you don't need to refrigerate. However, if dessert is an hour away, it's best to put them into the refrigerator to keep the filling at its best. NOTE, however, that these tender little puffs may soften if left in your refrigerator for more than an hour or perhaps two.

The solution?

Make the filling and keep it in the refrigerator until ready to serve. Your puffs store well at room temperature for several hours, left unfilled. Just allow a few minutes to fill them before serving for a fresh classic cream puff recipe success!

Our Classic Cream Puff Recipe freezes easily. Filled or ready to fill, put the puffs on parchment paper and freeze for about 4 hours. When completely frozen, transfer to a freezer-safe storage container, seal, and store in your freezer until ready to use. I prefer to thaw in my refrigerator overnight before using.

If your unfilled puffs soften too much, re-crisp them. Simply bake at  300°F for 5 to 8 minutes. For frozen unfilled pastries, bake for 8 to 10 minutes.  
Classic Cream Puffs
A light airy puff filled with a rich pastry cream
Ingredients
1

cup

water

½

cup

butter

unsalted

1

cup

flour

all-purpose

4

large

eggs

2

tbsp

milk

1

large

egg yolk

lightly beaten

2

cups

heavy whipping cream

⅓

cup

confectioners sugar

1

tsp

vanilla extract

melted chocolate drizzle

optional

additional confectioners sugar

optional
Instructions
Make the Puffs
In a large saucepan, combine water, butter, and salt. Bring to a boil over medium heat.

Add the flour all at once. Stir until a smooth ball forms. Remove from heat. Let stand for 5 minutes.

Preheat oven to 400°F. Line a baking sheet with parchment paper. Spray with nonstick spray.

Add eggs, one at a time, beating well after each addition.

Continue beating until mixture is smooth and shiny.

Drop by ¼ cupfuls onto 2 baking sheets, spacing them 5" apart. Use a second baking sheet, if necessary, to maintain adequate spacing.

Combine milk and egg yolk. Stir to mix. Brush the puffs with this mixture.

Bake at 400°F until puffs rise and turn a light golden brown, about 30-35 minutes.

Remove to wire racks to cool.
Pastry Cream
In a large bowl, beat cream until it thickens.

Add sugar and vanilla. Beat until almost stiff.

Put cream in a piping bag with a cone tip. Pipe cream into the middle of each puff.

Alternatively, split each puff in half, spoon cream into the center, replace the top.

Dust with confectioners' sugar, if desired.

Drizzle melted chocolate sauce over the top of each if desired.
Nutrition
Calories:
212
kcal
Carbohydrates:
13
g
Protein:
5
g
Fat:
17
g
Saturated Fat:
10
g
Polyunsaturated Fat:
1
g
Monounsaturated Fat:
5
g
Trans Fat:
1
g
Cholesterol:
133
mg
Sodium:
52
mg
Potassium:
83
mg
Fiber:
1
g
Sugar:
1
g
Vitamin A:
714
IU
Vitamin C:
1
mg
Calcium:
53
mg
Iron:
1
mg