==================
Affiliate Statement
Best Baking Tips is supported by our audience. When you purchase through one of our links, we may earn a small affiliate commission.  As an Amazon Associate I earn from qualifying purchases. Your cost is not affected.
==================
I don't know about you, but I'm a big dessert fan. Especially when it's something quick and easy to make, like these no-bake banoffee pie tarts. Made with just a few simple ingredients, they're perfect for satisfying your sweet tooth without spending hours in the kitchen. Plus, they're just so darn cute!
Banoffee Pie Tarts: Easy and No-Bake Dessert
Although I enjoy spending most of my time in the kitchen while cooking and baking my favorite foods, there are moments when I'm just too lazy to prep, set up the oven, and make a big mess in the kitchen. But one thing never changed, I still go crazy for desserts; thus, I'm so thrilled whenever I see recipes that no baking required and fewer ingredients needed. An example of one of those little perks we give ourselves is a banoffee pie tart– because, after all, we deserve it!
Banoffee Pie and Its Origin
But what exactly a banoffee pie is? It was originally a British dessert pie with layers of sliced bananas, whipped cream, and dulce de leche. It has a buttery biscuit base or crust that blends perfectly with the sweetness of ripe bananas, caramel, and whipped cream. Some recipe versions also call for chocolate, coffee, or both. Its name is occasionally written "banoffi," which means "banana" and "toffee." This dessert has been known globally, earning a lot of versions and variations over time.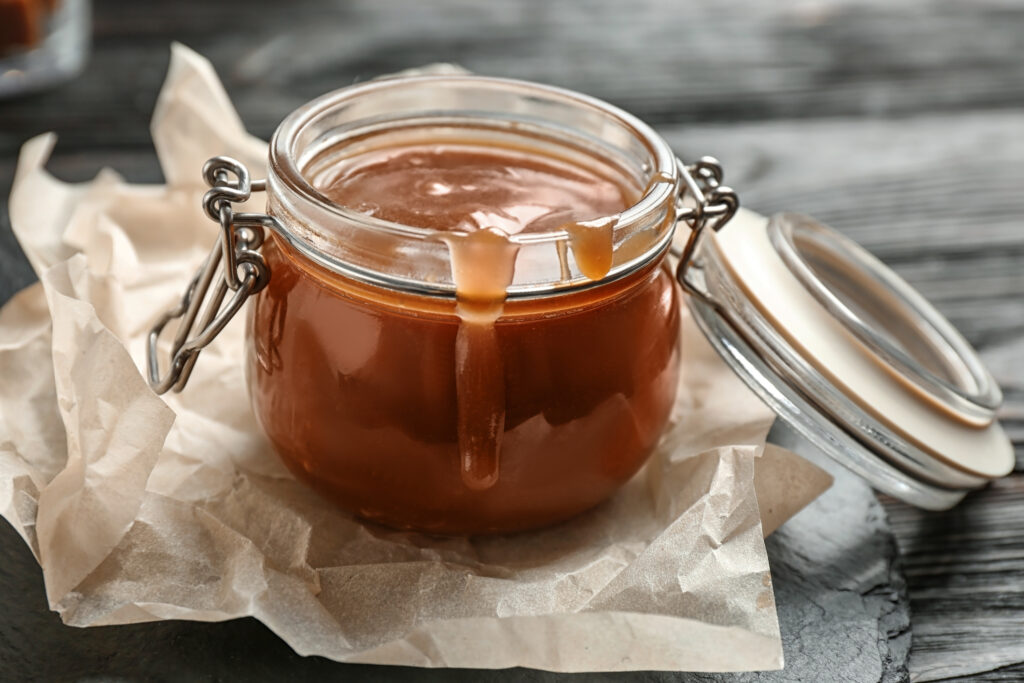 Banoffee pies also come in different forms and shapes. They sometimes serve it as a whole pie, a cake form, layered in a jar, and tarts for individual servings. This is a great option if you want to serve desserts during dinner, parties, or even for personal consumption. 
Let's Make It Vegan
Banoffee Pie is one dessert that easily transforms into 100% vegan. It is because it is only made using a few simple ingredients that can easily be swapped with vegan alternatives. In making the crust, you can replace melted butter with coconut oil and the heavy cream with coconut cream; as for the caramel sauce, you can make a homemade version using brown sugar, coconut cream, and salt. 
However, if you run out of time making your ingredients from scratch, you can visit your nearest vegan baking supply store to score ready-to-use vegan alternatives.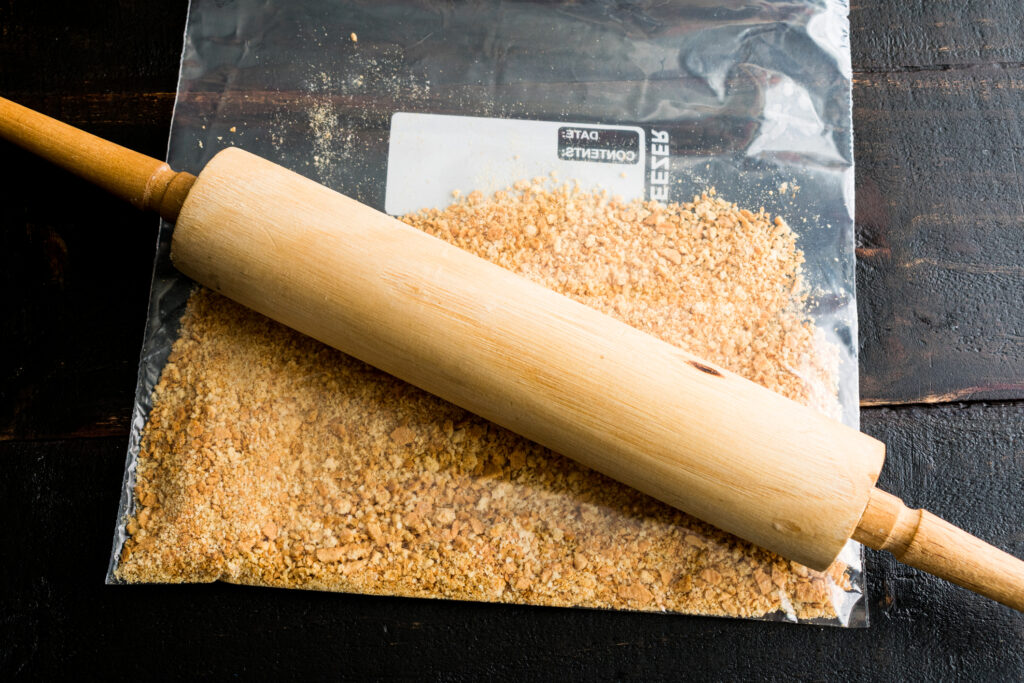 Storage
These babies are so good that you can finish it in one sitting. However, if you have leftovers, you can store them inside an airtight container inside the fridge for up to 3 days. Remember not to store it very long as the bananas tend to oxidize over time. 
Easy Banoffee Pie Tarts
If you love banoffee pie and are looking for a quick and easy dessert, then these no-bake banoffee tarts are for you! Made with just a few simple ingredients, they come together in no time and make the perfect summer treat. Plus, they're gluten-free and can easily be made vegan - so everyone can enjoy them!
Ingredients
225

g

graham biscuit

crushed

120

g

unsalted butter

melted

397

g

caramel sauce

300

ml

heavy cream

3

pcs ripe bananas

finely sliced
Garnish:
chocolate shavings

chocolate drizzle

optional
Instructions
Crush graham biscuits using a blender or food processor. Alternatively, you can use a rolling pin to crush it into fine crumbs.

Transfer to a bowl and add the melted butter. Combine all together until you form a crust.

Spoon a mixture of your cookie into the tart pans and press it firmly to the bottom up to the sides. Repeat the process with your remaining tart pans.

Refrigerate all the prepared crust for at least half an hour until it fully sets.

Once done, it's time to assemble.

Spread a spoonful of caramel sauce at the bottom of the crust, then arrange a layer of sliced bananas.

Meanwhile, whip the cream until it soft peaks. Add a dollop of whipped cream onto the tarts to give a pillowy effect.

Garnish it with chocolate shavings.

Refrigerate for another 30 minutes before serving.
Notes
Using a potato peeler and a slab of chocolate, create chocolate shavings. You can also use a cheese grater if you want it finer.
Using tart pans with removable bottoms is also recommended to easily remove the banoffee pie tarts.
Nutrition
Calories:
457
kcal
Carbohydrates:
39
g
Protein:
2
g
Fat:
34
g
Saturated Fat:
22
g
Polyunsaturated Fat:
1
g
Monounsaturated Fat:
9
g
Trans Fat:
1
g
Cholesterol:
100
mg
Sodium:
241
mg
Potassium:
96
mg
Sugar:
39
g
Vitamin A:
1299
IU
Vitamin C:
1
mg
Calcium:
70
mg
Iron:
0.1
mg
More Easy Dessert Recipe
Love healthy baking recipes? You could try these simple recipes at home to impress your loved ones. Perfect for after-meal treats, coffee, and tea parties with friends and family!
To Wrap It All Up 
These easy Banoffee Pie Tarts are the perfect no-bake dessert for when you're short on time! Made with just a few simple ingredients, they come together in minutes and taste absolutely amazing. So next time you're looking for an impressive yet quick and easy dessert, give these tarts a try. You won't be disappointed!
Connect With Us
If you've tried these Easy Banoffee Pie Tarts, don't forget to leave a rating on the recipe card. Tag us on our social media accounts, subscribe to our weekly newsletter, and follow the Best Baking Tips and Vegan Globetrotter sites for more delicious ideas!
Read More
Baking with Whole Grain Flour, Top Choices
Best Types of Thermometers for Baking