==================
Affiliate Statement and a Caveat 
First off, a little caveat: within my articles you will find affiliate links, meaning if you buy them, I get a small commission. Your cost is not affected. In addition, I am an Amazon Associate and I earn from qualifying purchases on Amazon.
And yes, if I say that I recommend a product here, it means I truly believe it is a good product. I refuse to recommend any product that I have not researched and believe to be a good value.
Even better, I provide you with a very clear picture of the product, it's use, and the probable value.
Earning your trust is important to me. I run this website myself and the commissions and donations help support the site.
Sound reasonable and fair enough? Let's continue to the article.
==================
Whole grain breakfast cookies
Are a delicious, healthy, and easy-to-make alternative for traditional morning breakfasts.
This article will discuss:
 What whole-grain breakfast cookies are

 Which whole-grain foods to use in recipes for this type of cookie
What Are Whole Grain Breakfast Cookies?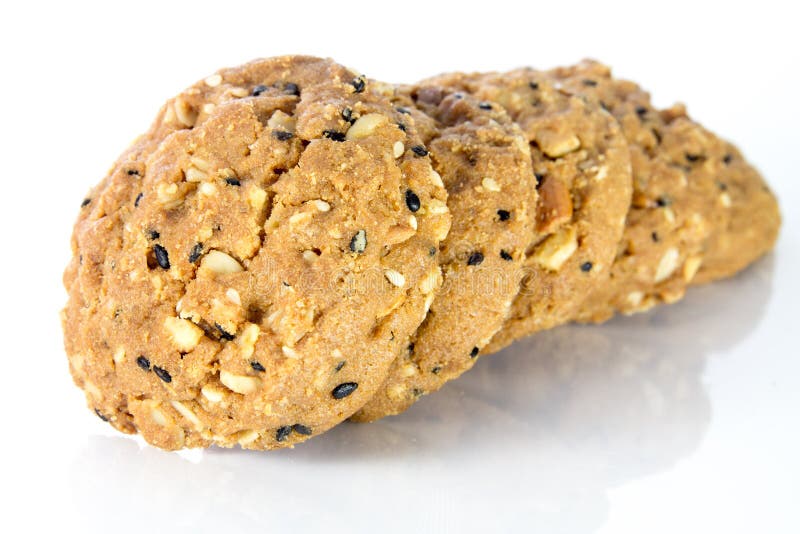 Whole grain breakfast cookies are best-eaten treats in the mornings. It is also an alternative to more typical cereal or toast dishes. They tend to be somewhat similar in texture and taste to granola bars or oatmeal cookies, but they do not use oats. 
Many people enjoy them because they feel full longer than when eating cold cereal. With that, they stop themselves from being hungry before lunchtime.
Although whole-grain breakfast cookies have a common general recipe, they can come in many different forms. Some recipes include dried fruit or seeds, while others include chocolate chips or peanut butter.
In general, most whole-grain breakfast cookie recipes use the same ingredients: whole wheat flour, oil, eggs, and brown sugar. Depending on how healthy of a diet someone has, their recipes may also contain other health-boosting ingredients. 
This includes flaxseed, walnuts, honey, or cinnamon. The end result is a tasty treat that is full of nourishing nutrients and vitamins. It can help get one through the morning hours.
The Benefits of Whole Grain Breakfast Cookies
Whole grain breakfast cookies are a good alternative for people looking to change their morning habits from traditional breakfasts. They tend to not have as many calories as standard oatmeal or cereal, and they contain more nutrients than these foods simply don't have.
In particular, the whole grain contains dietary fiber. This helps with digestion and can lower the risk of certain diseases. This includes heart disease, diabetes, obesity, and some cancers. Flaxseed is also a good source of protein versus other grains or seeds. And thanks to its healthy oil content, it shows to help protect the heart against high cholesterol levels.
Who Can Eat These Cookies?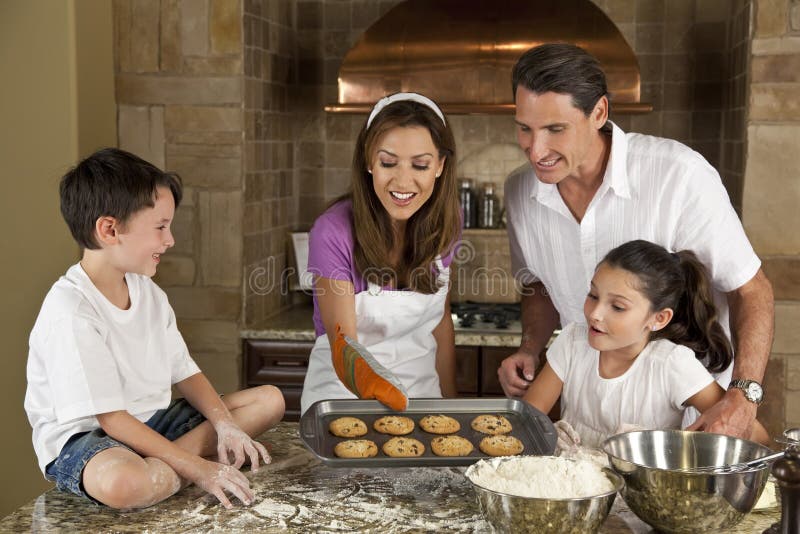 There is nothing inherently unhealthy about these breakfast cookies. This is because they do not include sugar or white flour in the recipes. People who are on special diets, such as diabetics or people with gluten sensitivities, may struggle to find whole-grain foods that they can eat well. However, whole-grain breakfast cookies tend to be especially beneficial. This is due to their naturally low sodium content and high fiber levels.
As long as one eats them in moderation without adding too many unhealthy ingredients like sugar or chocolate chips, these cookies are almost universally healthy for just about everyone.
People Who Should Eat These Cookies
People who would benefit most from eating these types of breakfast cookies. This includes those trying to lose weight or looking for a healthier alternative to traditional breakfasts. Because they are relatively low in calories, whole grain breakfast cookies can be a great choice. This is most beneficial for someone trying to reduce their overall caloric intake.
Similarly, these types of cookies can benefit people with weight-related problems such as obesity and diabetes. These cookies help you feel full without eating too much sugar or fat. It is better for individuals who need to watch their weight and blood glucose levels.
People Who Should Avoid These Cookies
If one has celiac disease or gluten sensitivities, whole grain foods may not be the best option. This is because there are some parts of the grains that contain gluten proteins. These can be harmful to individuals with these conditions. 
Additionally, because whole grains tend to have high fiber content, people with certain digestive problems like irritable bowel syndrome may find these cookies difficult to digest.
Whole grain breakfast cookies can be a great alternative to shying away from traditional breakfasts. Although the actual recipes vary, they all focus on using whole grains rather than other ingredients like sugar or white flour. People should feel free to experiment with different types of whole-grain breakfast cookies. There are plenty of nutritious options out there for everyone!
– Healthy alternative to typical cereal or granola bars
– Typically low in calories and contain high amounts of dietary fiber
– Can help lose weight or reduce glucose levels in diabetics
– Good replacements for people who have gluten sensitivities/celiac disease or digestive problems
Why use whole grain?
– it has more nutrients than traditional breakfast options like cereal and oatmeal
– dietary fiber helps with digestion. It can also lower the risk of certain diseases such as heart disease and diabetes.
How to Make Whole Grain Breakfast Cookies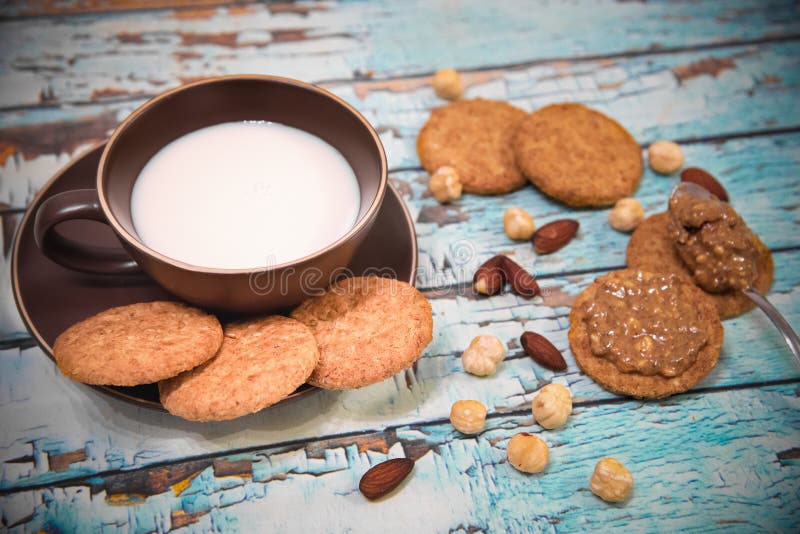 There is no real 'recipe' for whole-grain breakfast cookies. There are, however, some basic ingredients that many of these recipes have in common:
– Whole grains such as whole wheat or oats
– Healthy oils such as flaxseed oil and olive oil.
– Dried fruit like raisins and cranberries (for sweetness)
As long as one sticks to healthy ingredients and avoids things like sugar and white flour, they will be able to make healthy and nutritious whole grain cookies easily!
Here are some steps to follow on how to make whole-grain breakfast cookies:
Mix all dry ingredients in a bowl

Add wet ingredients (eggs, oils, vanilla extract, etc.) to the mixture.

Shape into balls or cookies and place on pan or baking sheet

Bake at 350 degrees Fahrenheit for 10 minutes, let cool, and enjoy!
Whole Grain Breakfast Cookies Recipes
Here are some examples of whole-grain breakfast cookie recipes:
Flourless Chocolate Chip Oatmeal Cookies (doesn't contain any flour!)
Orange Almond Cranberry Cookies (uses whole wheat flour)
Chewy Chai Spice Oatmeal Cookies (contains oats, whole wheat flour, flaxseed oil)
Banana Whole Wheat Chocolate Chip Cookies (has bananas in it!) Chunky Monkey Breakfast Cookie (has nuts, chocolate chips, bananas in it!)
There are plenty of whole-grain breakfast cookies out there! Just to name a few: blueberry almond granola bars, gluten-free pumpkin oatmeal breakfast cookies, and whole wheat apple cinnamon breakfast cookies. 
All these have different variations, but they all have one thing in common: whole grains! They might not be the most commonly known breakfasts around town. But, they certainly pack a lot more nutrition than a bowl of cereal or a quick pastry from Dunkin Donuts.
For all who want to eat healthily and have tasty alternatives for their morning meals, these types of breakfast cookies can be an excellent choice.
How to Make Whole Grain Toast with Vegetables
Tofu Scramble
– 1 block of firm tofu
– Turmeric
– Black pepper
– Olive oil or cooking spray
Place the tofu between two clean towels and press down to get rid of excess water. Crumble it into a bowl. Add turmeric, black pepper, and any other spices desired. Mix well until ingredients are thoroughly blended in with the tofu scramble. 
Heat olive oil or cooking spray in a pan over medium heat. Spread tofu mixture evenly in the pan and cook for about 3 minutes on each side or until browned. Serve alongside toast!
Tips:
Whole grain bread is recommended for this recipe since it contains more fiber than white bread.
You can use different types of whole grains such as whole wheat, brown rice, and spelt.
Vegetables used can range from spinach to mushrooms to tomatoes and onions
Other healthy additions such as avocado, peanut butter, hemp seeds, kale. All these can increase the amount of protein and fat in this dish for those who need more energy throughout the day!
High-fiber Whole Grain Breakfast Cookies Recipe to Try
Healthy Cookies with Banana & Flax
– 1/4 cup oats
– 1/8 cup whole wheat flour or oat flour
– 2 tbsp ground flaxseed
– 1/2 tsp cinnamon
– 8 dates, pitted and chopped
– 3 tbsp maple syrup or agave nectar
Preheat the oven to 350 degrees Fahrenheit. Combine all ingredients in a food processor until well mixed. If the batter is too dry, add more maple syrup or agave nectar. Shape dough into small balls and flatten with a fork dipped in water. Bake for about 10 minutes, let cool, and enjoy!
How to Make Whole Grain Breakfast Cookies with Oatmeal, Flaxseed, and Blueberries
– 3 tbsp water
– 3 tbsp flaxseed
– 1/2 tsp cinnamon
– 2 tbsp maple syrup or agave nectar
– 1 cup rolled oats (not instant)
– 2 mashed bananas
Add all the ingredients together until smooth. Shape dough into small balls and flatten with a fork dipped in water. Bake for about 12 minutes at 350 degrees Fahrenheit. Let cool, enjoy, and brace yourself for some healthy whole-grain breakfast cookies!  
You can store any leftovers for up to 5 days in a sealed container in the fridge. Note: this makes about 4 large cookies or 8 small ones.
Conclusion:
The guide above just shows that there are a lot of options to make delicious breakfast cookies while being healthy at the same time. I hope this article has helped you learn all about whole-grain breakfast cookies. Have you tried any of the recipes before? Let us know your experience.
Read More: