==================
Affiliate Statement
Best Baking Tips is supported by our audience. When you purchase through one of our links, we may earn a small affiliate commission.  As an Amazon Associate I earn from qualifying purchases. Your cost is not affected.
==================
Pizza Making Tools and Accessories
Making pizza sounds like it needs a lot of work, tools, and skills. In fact, with the proper tools, it's not that difficult. And where's the harm in trying something that will ultimately be an excellent addition to your list of skills and hobbies? Pizza making is exciting, rewarding, and requires just the right amount of tools (some of which you probably already have!).  This article will give you a shortlist of equipment for homemade pizza, as well as any tools or accessories that may come in handy. We will show you some unique and cool pizza cutters, paddles, rollers, etc. We promise that it can never get more exciting than this! 
I created this list that includes the equipment for homemade pizza our family uses. In fact, the products I showcase below are those we use frequently. When we began making pizzas at home, we didn't have many of the helpful tools. Over time, I built up a list of equipment for homemade pizza. Once our kitchen had these tools, pizza night became a family fun night!
A list of tools you need to make the best homemade pizza!
If you have an oven and some baking tools and equipment for homemade pizza, you no longer need that many tools. What you can use for baking, you can also use for pizza-making. However, some supplies are made explicitly for making pizza, so you might need some of these tools when making homemade pizza.
You need this to help you lift and transfer your pizza to and from the oven because most of the time, your baking mittens just won't cut it. When choosing the right pizza peel, consider the material, size in diameter, and the length of the handle of your pizza peel. For the material, you can choose either wood or metal.
Pizza stone or baking steel
Unless you have a masonry oven specially made for cooking pizzas, you need this tool that will give your pizza almost the same effect even if you cook it in an ordinary oven only. You can also use baking steel if you like. This is where your pizza dough will sit while you cook it in the oven.
If you want to save time and energy, get a pizza dough roller to help knead and shape your pizza dough into the perfect shape and thickness. A dough roller works like your regular rolling pin, so it wouldn't be hard to get used to it. This tool is multi-functional as you can use it for making pies, tarts, etc.
This tool is highly crucial in baking the perfect, crispy pizza. It works by rolling the spikes on your pizza dough to create tiny holes or craters, which will help cook your dough into a crunchy crust. It is essentially the same as rolling your dough very thinly, but a pizza docker saves your time.
By the name itself, a pizza cutter cuts through your pizza to create slices for convenient snacking. Pizza cutters are usually circular, but there are also pizza cutters that have curved blades. For good pizza cutter recommendations, read on.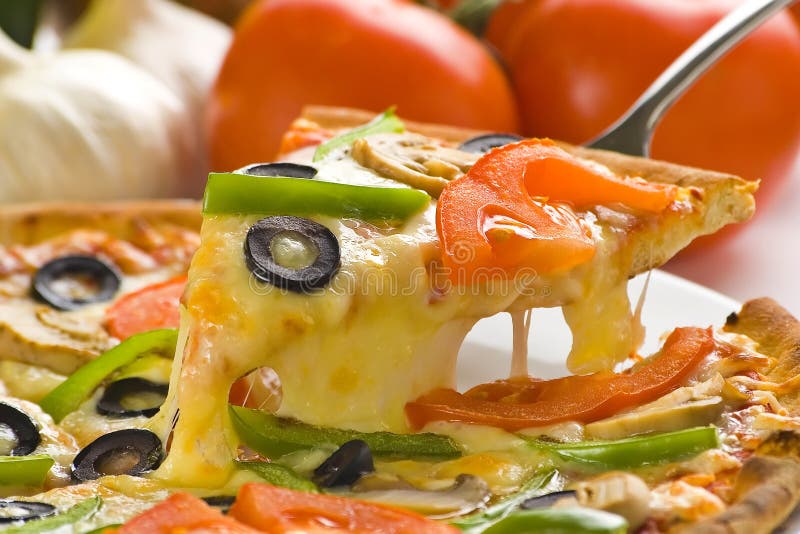 Make a pizza tools gift set for a loved one!
Want to share the joy of making pizza at home with a loved one? Send them the gift set of a bunch of pizza-making tools today! All of these great products that we'll show you are proven to be practical, durable, and will capture the heart of your loved ones.
Let's start with the Best Pizza Cutter Gift Ideas
Pizza-cutting is perhaps the most enjoyable and visually satisfying part of making and serving pizza at home. We're sure that you and your loved ones will appreciate an excellent tool and cool pizza cutters that will cut your pizza for you. Here are some of our picks!
First on our list of cool pizza cutters is probably the most exciting and eccentric pizza cutter you will ever see is this bicycle-shaped pizza cutter that comes with a pizza shovel. This item measures 7.3" x 4.7" x 1" and is available in two variants, this colored one and a golden one. The material is made from stainless steel and is coated with a non-stick coating!
If you're bored of the usual round pizza cutters and are looking for something unique and exciting, definitely check this one out! Between uses, you might even choose to display it.
For heavy-duty use, you can try this circular cool pizza cutter from Genuine Fred. The plastic parts of the product are engineering-grade, and the stainless steel blade is laser-etched and food-grade. This 6" x 4" x 5" pizza wheel is perfect to give to someone who takes their pizza game seriously!
This product is the second most popular cool pizza cutter among our recommendations, and for a good reason! The product is durable, practical, and can handle heavy usage. And if that's not enough, it's also one of the most cost-effective pizza cutter options.
If this product looks just like an ordinary pizza cutter to you, then look again! This innovative pizza cutter from Kavako will genuinely change your life. This innovative pizza wheel has an ergonomic handle made from rubber, which guarantees an extra comfortable grip that will protect your hand from strains and discomfort!
It has sharp razors that can cut through the thickest pan of pizza or even other stuff like cheese, butter, dough, or pastry. The versatility of this innovative pizza wheel will allow you or your loved ones to use this for anything! Isn't that the most incredible thing ever?
Trekkies find this the perfect addition to their kitchen. Display it between uses, but enjoy the great cutting it offers on pizza day.
Inspired by the popular TV series Star Trek, this professional-quality pizza cutter will give you superb performance while maintaining a sleek design that will flaunt your Star Trek fandom! This is the perfect gift for your friends or family who love Star Trek-like no other! It measures approximately 9 inches and has a laser-etched stainless less blade. 
Use this Star Trek pizza wheel to cut the pizza that will transport you to another dimension!
This Rocker Style Pizza Cutter is what your kitchen needs if you despise pushing aside your pizza toppings when using other cutters. The pizza cutter is 13.75" x 3.75" x 0.95" in size and is made from sharp stainless steel. It is available in black or silver, and it comes with a blade cover for safety. 
This product is insanely multi-functional as you can use it for different kinds of pizza, cheesecakes, brownies, pastries, meat, cheese, etc. Get this one for a friend or family today!
Best Pizza Set Gift Ideas, Give a complete set of equipment for homemade pizza
In case you're looking to deliver a complete pizza-making tool package to your loved ones, we've got you covered. Here are the best pizza set deals you can get from Amazon for affordable prices.
Gift this Cuzi pizza set for your loved ones who have several mouths to feed! This set is meant to be used for making large-sized pizza at home, with its 15" diameter pizza stones that are delicious sold with a pizza peel and cutter (all bamboo-made). This set is handmade and features ergonomic handles and beveled edges for comfortable cooking. 
We use these to bake a delicious 14" pizza. Our larger family uses two of these, but small families might find one works fine, too.
A fancier option for a pizza stone, peel, and cutter set would be this one from NeoCasa. This set features a pizza stone made from ceramic, which is perfect if you want that crispy crust on your pizza. The ceramic stone comes pre-glazed to avoid stickiness and has a diameter of 12".
Aside from the pizza stone, the set comes with a wooden pizza peel and a pizza cutter made from stainless steel. This is slightly more expensive than the first set, but it's understandable since it uses pricier materials. What do you think of this?
Our next pizza set is this pizza stone and peel bundle from Augosta, which you can also buy separately. The diameter of the pizza stone measures 15" and is made from durable, porous rock that guarantees a crispy crust for you. The pizza peel that it comes with measures 11" in diameter and is made from premium quality wood.
Do you remember the slogan, "Have it your way"? With this mini deep-dish set, your family can indeed have it their way. In fact, each person chooses the toppings for their customized personal mini Chicago-Style Pizza. Having company over or planning a party? Order enough to allow each guest to create their own pizza. Kids' parties are more fun when they help make the meal. But we find that adults love these active get-togethers, too.
For homemade pizza beginners, dish pizza is so much easier to make, and thus, we bring you this 4-piece set of deep dish pans for your option. The pans are about 7" in diameter and are made from stainless steel. The pans have holes at the bottom, which promote increased airflow and give your pizza that crispy crust!
Other Exciting Pizza Making Tools: Gift Ideas of equipment for homemade pizza
Our recommendations don't end here because we have other great gift ideas for your loved ones. Include these items in your gift set to help your loved ones achieve that restaurant-grade homemade pizza. 
https://www.amazon.com/gp/product/B08D122BGS?ie=UTF8&psc=1&linkCode=sl1&tag=chricounmom-20&linkId=b44874fe7e869d8fafd745cfc1727da4&language=en_US&ref_=as_li_ss_tl
It's time to stop worrying about how you can lift your pizza with those heavy wooden pizza paddles because this aluminum paddle will save the day! This aluminum pizza peel features its lightweight material and its ergonomic, foldable handles that are great for keeping space. This is highly durable, convenient, and cheap, too!
We use these for taking the pizza off the stone and out of the oven. It slides right on and is sturdy enough to manage even our heavier pizzas.  (You are supposed to use extra cheese and toppings, aren't you?)
Handle on the pizza stone? Yes, please!
It makes perfect sense to be able to keep the pizza on the stone (assuming you aren't making more).
Bread Baker's Hint: These make terrific stones for baking crusty bread like French and Italian.
You're going to be thrilled at the number of options you have with this product. This stone-made pizza stone is available in square, rectangular, or round shapes with sizes ranging from 12.6" to 16" in diameter. Its unique feature is the built-in handles on the sides, which are designed for your convenience.
Admittedly, my ceramic pie dishes get more uses for deep-dish apple pie, than for Chicago-Style pizza. But I do like that these have multiple uses and they even host a casserole occasionally.
However, if you or your friend is craving a pair of crispy deep dish pizzas, it's time to give this 2-piece pie dish to them! Each pie dish in this pack measures 9" in diameter and is made from ceramic, which will surely provide that crunchy crust. These pie dishes come in navy blue, sky blue, red, white, and yellow coating.
https://www.amazon.com/dp/B07TN6CBWC?psc=1&pd_rd_i=B07TN6CBWC&pd_rd_w=BnVDo&pf_rd_p=887084a2-5c34-4113-a4f8-b7947847c308&pd_rd_wg=hwdVo&pf_rd_r=XCZMAW84G8NCE0YYWW2D&pd_rd_r=d06a4bd3-db76-4bab-bdf5-b743fb481495&spLa=ZW5jcnlwdGVkUXVhbGlmaWVyPUExOVZNQU1VUjdQU0wzJmVuY3J5cHRlZElkPUEwMzYwNDY3MlNQWFFJSUpWTURWOSZlbmNyeXB0ZWRBZElkPUEwNTk3OTQyMThZMDhCMElHVUoxSyZ3aWRnZXROYW1lPXNwX2RldGFpbCZhY3Rpb249Y2xpY2tSZWRpcmVjdCZkb05vdExvZ0NsaWNrPXRydWU%3D&linkCode=sl1&tag=chricounmom-20&linkId=1dce6a961a0bab9b05a007817cca7acd&language=en_US&ref_=as_li_ss_tl
Looking for the perfect multi-purpose gift for your baker friends? Try getting this pizza dough docker that they can use for pizza dough and pastry, tart, pie, or flatbread doughs. Its roller is made from stainless steel, while the handle is made from wood shaped with your comfort in mind.
Baking enthusiasts should note that this docker might find regular use as you bake breads, pies, and other favorites. And yes, it works on pizza day, too!
Lastly, we have this pastry mat from Alipobo that will make you feel like a professional pizza maker! This product will help you shape, knead, and pull your pizza dough to the appropriate size for your needs. This silicone mat is available in four sizes (from medium to extra-extra-large) to ensure you get the right mat size!
Pizza day in our home rarely keeps a neat kitchen. Flour, cornmeal, and sometimes even toppings wander a bit as our entire family helps create this coveted meal. But this large mat helps with the clean-up. In fact, it's the first item to come out when we are prepping.
Don't assume it stays tucked away other days, though. I use my mat for all kinds of baking. When baking bread, cookies, and pies, my silicone mat helps keep the kitchen island from becoming a disaster area. Clean-up is usually as simple as cleaning the mat.
CONCLUSION:
So that's it. Now, you are ready to make the best homemade pizza ever! We hoped this helped you understand more about using equipment for homemade pizza, pizza-making tools and accessories, and even the cool pizza cutters!
Read More