==================
Affiliate Statement
Best Baking Tips is supported by our audience. When you purchase through one of our links, we may earn a small affiliate commission.  As an Amazon Associate I earn from qualifying purchases. Your cost is not affected.
==================
You don't need to be Swedish to enjoy this delicious almond tart. In fact, after giving it a try, you could even change your mind! This easy-to-follow recipe is the perfect way to show off your baking skills. So whether you're a novice baker or a seasoned pro, give this tasty tart a try. You won't regret it!
Swedish Almond Tart 
Almond tarts are a classic Swedish pastry and are easier to make than you might think. This traditional treat is a twin to the well-known almond cake, but it somehow differs because it includes a crust. This dessert comprises three components: the crust, the almond paste, and the almond glaze. For us to better understand this classic recipe, let's go ahead and discuss each lovely layer. 
The crust:  Making the crust is pretty simple. You can use the classic and traditional recipe with flour, butter, and sugar to create a dough; however, if you want to save time, you can buy the store-bought frozen dough and simply shape and bake it. You also have the option to make it into cute little tartlets. 
The almond paste:  This is basically a sweet paste made from almonds. But instead of using regular almond nuts, you will need an almond meal as the base. As a process, you will combine the almond meal with milk, sugar, and other ingredients until it forms a paste. You can make a double batch of this yummy paste and store it inside the fridge for future use.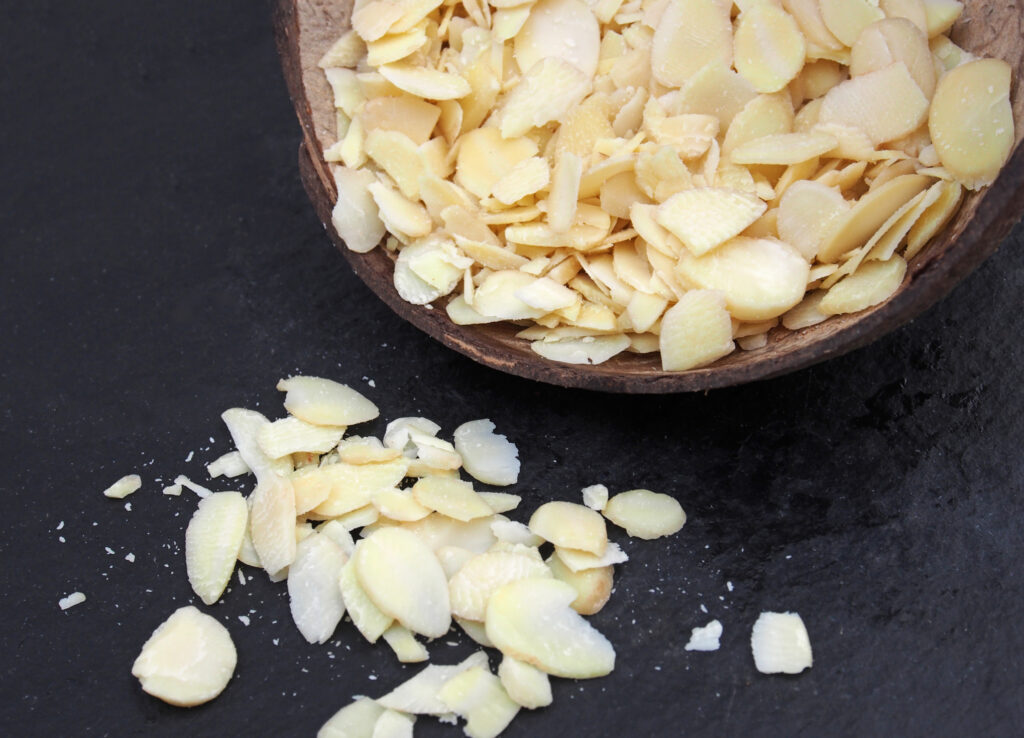 The almond glaze: You probably already think adding almond glaze would make this tart a little too sweet. Well, here's the thing, adding this glaze to your pastry will give it the glossy effect, extra moist texture, and added crunch. So yes, going the extra mile will be worth it!
Almond Meal vs. Almond Flour
Perhaps you want to know if you can substitute an almond meal with almond flour. The answer is yes. You can use almond flour to make the paste, but it will be a little coarse in texture, not too thick, unlike using almond meal which is a little finer. 
Variations
This classic pastry dessert can be enjoyed as it is. Paired with black coffee or tea, this is an ideal snack for those who crave something sweet. However, If you want to add a different twist to the classic, feel free to do so. You can add raisins and dried fruits combined with almond paste to give it a chewy and fruity hint. Adding fresh fruits like apples, pears and berries is also a good option. 
Swedish Almond Tart
Swedish Almond Tart offers a rich taste of ALMOND in every bite thanks to its almond paste filling and topping of caramelized, glazed almond pieces.
Ingredients
Almond Glaze:
100

grams

almonds

slivered/sliced

75

grams

of butter

unsalted

75

grams

cream

50

grams

sugar

50

grams

of golden syrup
Almond Paste:
220

grams

of almond meal

110

grams

sugar

50

grams

of powdered sugar

6

tsp

milk
Tart Crust:
1

pc 8-inch pie/tart dough

butter for greasing pan
Instructions
Prepare the almond glaze:
Place almonds, butter, cream, sugar, and syrup in a small saucepan. Bring to a gentle boil and allow the sugar to dissolve fully.

To prevent burning, keep the heat on medium-low and stir occasionally. Once the sauce has slightly thickened, turn off the heat.
Prepare the almond paste:
To start the almond paste, combine almond meal, sugar, powdered sugar, and milk using a food processor.

Pulse to combine, then check the consistency of the paste. Make sure it's not too wet.
To assemble:
Preheat oven to 375 degrees F.

Place the pie or tart dough in an 8-inch pan greased with butter.

Add almond paste on top of the tart crust and place in the oven for around 20 minutes or until the top has browned a bit.

After 20 mins, remove the tart from the oven and spread the glazed almonds on top.

Return the Swedish almond tart to the oven and bake for an additional 15-20 minutes or until the top is brown. Set aside to cool. Serve.
Notes
You can use any tart dough recipe in case you want to do it from scratch.
Also, you can use different shapes and sizes depending on your preference.
Remember to adjust the baking time according to your pan size.
Nutrition
Calories:
184
kcal
Carbohydrates:
23
g
Protein:
3
g
Fat:
10
g
Saturated Fat:
3
g
Polyunsaturated Fat:
2
g
Monounsaturated Fat:
5
g
Trans Fat:
0.003
g
Cholesterol:
11
mg
Sodium:
4
mg
Potassium:
107
mg
Fiber:
2
g
Sugar:
21
g
Vitamin A:
144
IU
Vitamin C:
0.1
mg
Calcium:
45
mg
Iron:
0.5
mg
More Easy Dessert Recipe
Love healthy baking recipes? You could try these simple recipes at home to impress your loved ones. Perfect for after-meal treats, coffee, and tea parties with friends and family!
Molasses Gingersnap Cookie Recipe
To Wrap It All Up 
This Swedish Almond Tart is the perfect treat to bake at home. It's simple, delicious, and so satisfying. The best part? You can easily make it your own by adding different fruits or nuts. So, what are you waiting for? Give this recipe a try today!
Connect With Us
If you've tried these Swedish Almond Tarts, don't forget to leave a rating on the recipe card. Tag us on our social media accounts, subscribe to our weekly newsletter, and follow the Best Baking Tips and Vegan Globetrotter sites for more delicious ideas!
Read More