==================
Affiliate Statement and a Caveat 
First off, a little caveat: within my articles you will find affiliate links, meaning if you buy them, I get a small commission. Your cost is not affected. In addition, I am an Amazon Associate and I earn from qualifying purchases on Amazon.
And yes, if I say that I recommend a product here, it means I truly believe it is a good product. I refuse to recommend any product that I have not researched and believe to be a good value.
Even better, I provide you with a very clear picture of the product, it's use, and the probable value.
Earning your trust is important to me. I run this website myself and the commissions and donations help support the site.
Sound reasonable and fair enough? Let's continue to the article.
==================
Raspberry almond tarts are the perfect bite-sized dessert to make for any occasion. They are so easy to make and only require pantry staples. Plus, they can be made in advance and stored in the refrigerator until you're ready to serve them. Whether you're looking for a last-minute dessert option or want something simple and delicious, these mini raspberry almond tarts will hit the spot.
Mini Raspberry Almond Tarts: Fruity Goodness in One Bite!
This is not your ordinary fruit tart–these goodies have the sweetness of the raspberries, pair perfectly with the almond crust, and make for a refreshing snack. They are the perfect little treat that is so easy to make, and the fact that it's a mini version makes eating less hassle.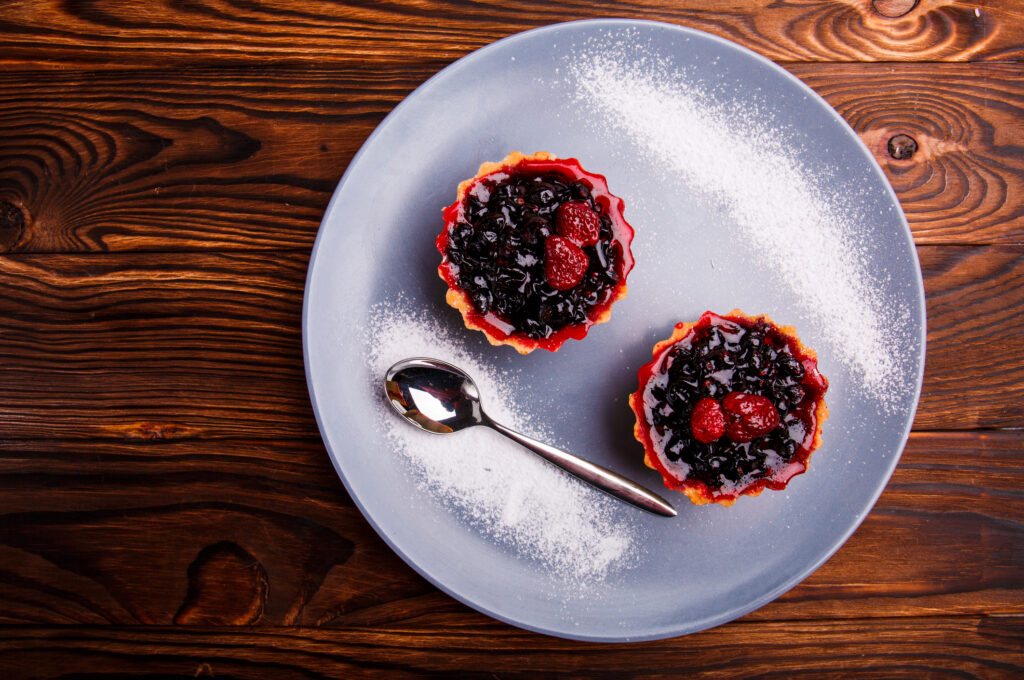 The Filling and the Crust
Okay, let's discuss the components of these cute little tarts. For the crust, we will be using a combination of almond and all-purpose flour. The presence of almond flour will give it a nutty, moist, and tasty tart crust. As for the filling, you can use raspberry preserves or jam. You can find these jams in grocery stores, but you can also make your own from scratch if you want to control the sugar content. Also, aside from the raspberry, you can use any other fruit in season or combine both, like making mixed berries or adding some lemon or mangoes. 
Delicious Raspberry and Why it's Good For You
Raspberries are one of the healthiest fruits. It is packed with lots of nutrients. One 100-gram portion of raspberries provides 23 mg of vitamin C plus, the vitamin C in raspberries increases your body's fat-burning ability. It also contains manganese, calcium, and vitamin K, which play a role in bone health. But this doesn't mean you need to indulge in these desserts so much. Since these are sweet and contain lots of sugar, too, eating them in moderation is still advised.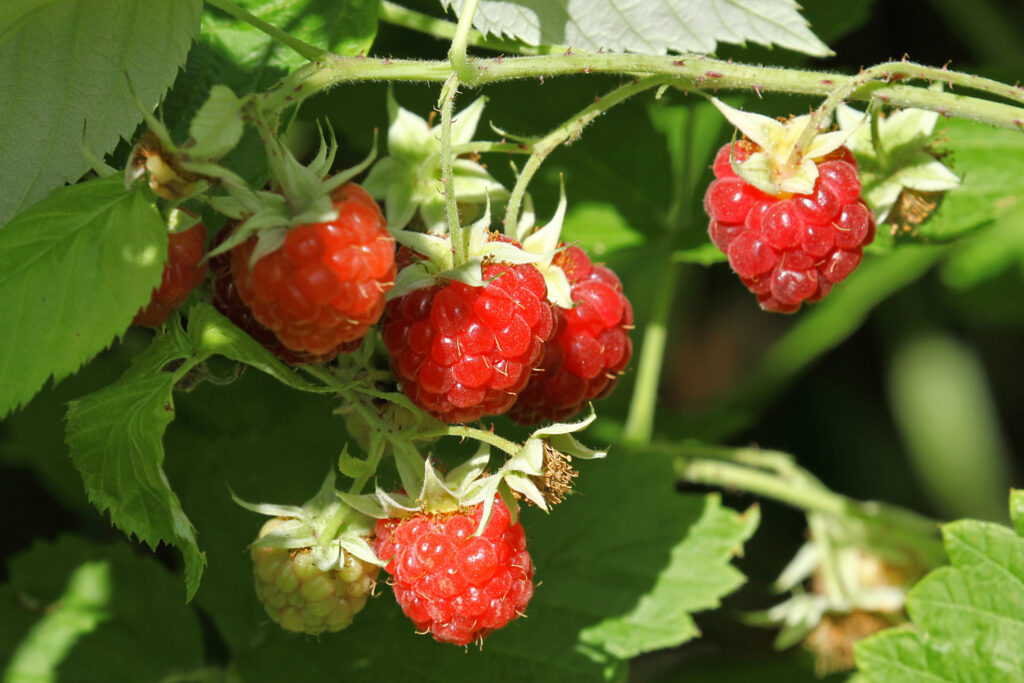 Let's Make it Vegan 
Making this yummy treat into a vegan snack is easy peasy. You have to swap the butter with a vegan option, or if you can't find one, you can use coconut oil instead. This will be enough to hold the shape of your dough, and it will add a coconut-nutty taste and be a lot cheaper too. 
Mini Raspberry Almond Tarts
They are sweet and tiny buttery bites. These goodies are mini raspberry almond tarts. They can be prepared in advance and are excellent for picnics or parties!
Ingredients
1

cup

all-purpose flour

1/2

cup

almond flour

1/3

cup

granulated sugar

1/4

teaspoon

baking powder

1/4

teaspoon

salt

1/2

cup

butter

cubed

1/2

teaspoon

vanilla extract

1/4

teaspoon

almond extract

1/2

cup

raspberry jam or preserves

powdered sugar for dusting
Instructions
Prepare a mini muffin or tart pan by lining it with mini paper muffin liners while prepping the oven to 350 degrees.

To make the crust, combine flour, almond flour, butter, sugar, salt, baking powder, vanilla, and almond extract.

Use a blender or food processor to mix all together until you form a dough.

Knead the dough on a floured surface until it comes together and becomes smooth.

To make an even-sized shell, use a cookie scoop and form tight dough balls. Roll them using your palms.

Once done, place each dough ball into the muffin pans with liners.

Press the dough into the muffin pan and slightly shape it like a crust.

Place the raspberry preserves in a piping bag and pipe-filling into your crust. When baked, the preserves will sink slightly, so fill the holes a little too full.

You can also add raspberry bits for an extra bite.

For 13 to 15 minutes, bake the tarts at 350 degrees. They need about 20 minutes to cool completely in the pan before they become too crumbly to remove. To lift them out, I like to use a butter knife.

This is optional, but you can dust the tarts with confectioners' sugar and store them for up to five days in an airtight container.
Notes
If you are planning to make the raspberry preserves from scratch, I recommend you prepare them ahead of time before baking the dough. This will give the jam time to cool down completely before using it.
Nutrition
Calories:
46
kcal
Carbohydrates:
8
g
Protein:
1
g
Fat:
1
g
Saturated Fat:
0.2
g
Polyunsaturated Fat:
0.03
g
Monounsaturated Fat:
0.05
g
Cholesterol:
1
mg
Sodium:
34
mg
Potassium:
13
mg
Fiber:
0.4
g
Sugar:
3
g
Vitamin A:
8
IU
Calcium:
14
mg
Iron:
0.3
mg
More Easy Dessert Recipe
Love healthy baking recipes? You could try these simple recipes at home to impress your loved ones. Perfect for after-meal treats, coffee, and tea parties with friends and family!
Molasses Gingersnap Cookie Recipe
Classic Snowball Cookie Recipe
To Wrap It All Up 
These raspberry almond tarts are the perfect summer dessert! They're mini so they're not too heavy, but they're still packed with flavor. The sweetness of the raspberries pairs perfectly with the almond and makes for a refreshing treat. If you're looking for something special to bake this weekend, give these tarts a try!
Connect With Us
If you've tried this Mini Raspberry Almond Tarts,don't forget to leave a rating on the recipe card. Tag us on our social media accounts, subscribe to our weekly newsletter, and follow the Best Baking Tips and Vegan Globetrotter sites for more delicious ideas!
Read More