==================
Affiliate Statement
Best Baking Tips is supported by our audience. When you purchase through one of our links, we may earn a small affiliate commission.  As an Amazon Associate I earn from qualifying purchases. Your cost is not affected.
==================
Looking for a delicious, easy-to-make appetizer that everyone will love? Try these Olive Garden Copycat Breadsticks! Made with just a few simple ingredients, they're perfect for any occasion. Plus, they're sure to be a hit for adults and kids alike. So whether you're hosting a party or simply looking for a tasty snack, give these breadsticks a try!
Breadsticks Recipe: Olive Garden Copycat Version
I don't know about you, but I have this thing that whenever I get to try some food and happen to love it, I would immediately search for the recipe and try making it at home. Sometimes I want to make it even better than the store-bought ones. This breadstick is no different, inspired by the Olive Garden recipe. Soft and fluffy on the inside. These breadsticks have a crispy outer layer that is hard to resist. Pair it with a delicious dipping sauce and take them to the next level.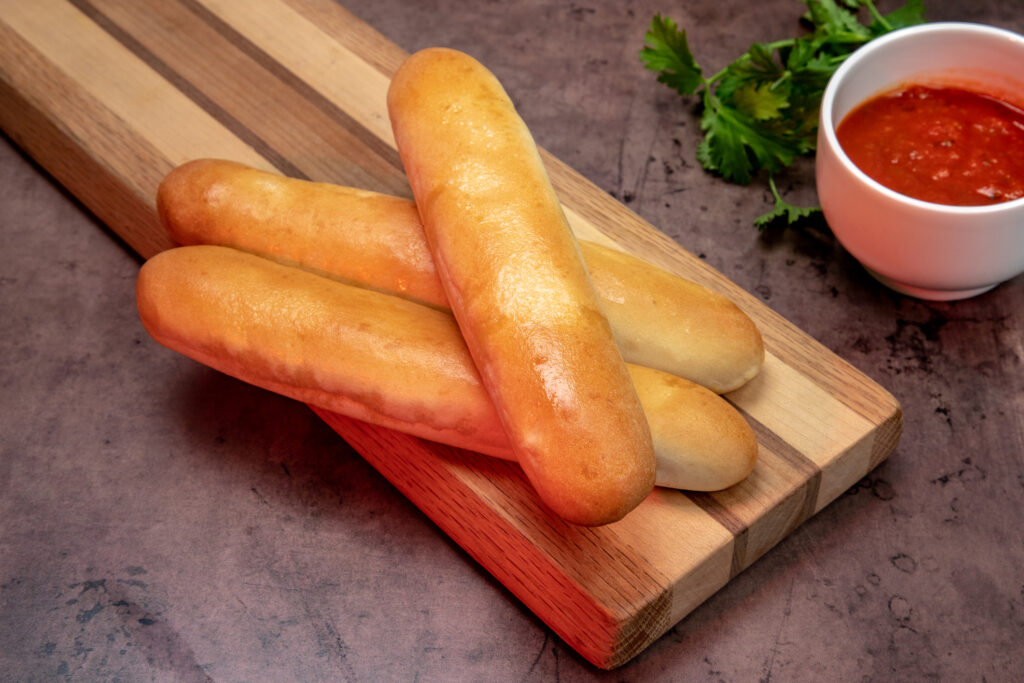 Pantry Staples
Baking bread may test your patience, but for me, it's one of the most satisfying feelings ever. One good thing about this recipe is it's only made of simple and basic ingredients. If you love baking as much as I do, then you probably already have all the staples for bread-making in your pantry. Starting off with bread flour, salt, sugar, and yeast to make your base. As for the toppings, you can experiment with whatever is available and what suits your tastes.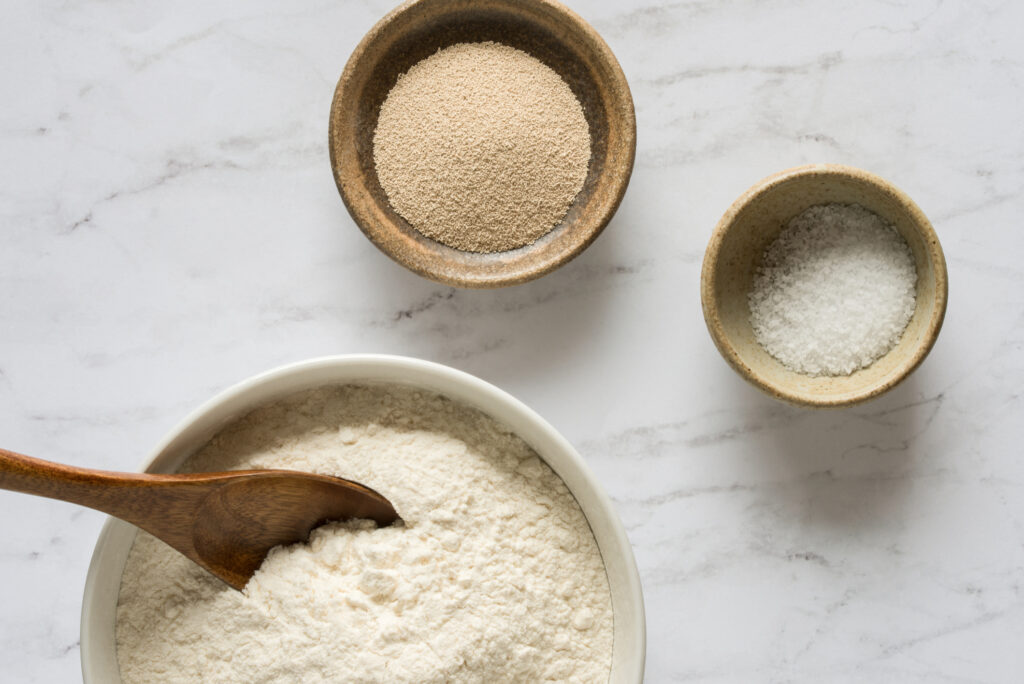 Variations and Substitutions
This recipe calls for bread flour as it produces more gluten giving the bread more chewy and good texture. However, if not available, you can substitute it with all-purpose flour instead. To make it gluten-free, you can use an almond meal with a finer texture, but keep in mind that the taste, texture, and crumbs will definitely be different from the original recipe. 
In terms of toppings, customize it the way you want it. The best and classic would be plain butter with garlic powder. But if you want to make it more extra, you can add some dry herbs, chopped parsley, and grated parmesan cheese on top. These breadsticks are perfectly paired with soup, salads, and dips, or you can eat them as a simple snack. 
Let's Make It Vegan
The good thing about having few ingredients is that you can quickly turn this breadstick recipe vegan-friendly. You can replace the butter with vegan options or vegan margarine. Add herbs to spice it up a bit and for an extra layer of flavor.
Breadsticks Recipe (Olive Garden Copycat Version)
The chewy, garlic-scented, buttery breadsticks made with this easy copycat Olive Garden recipe are totally addicting. Make it a double-batch recipe so you have a stash at home!
Ingredients
For the dough:
1

cup

plus 2 tbsp water

warm

1 1/2

tsp

instant dry yeast

2

tbsp

granulated sugar

3

tbsp

unsalted butter

melted

1 3/4

tsp

salt

3 1/2

cups

bread flour
For the topping:
2

tbsp

unsalted butter

melted

1/2

tsp

salt

1/4

tsp

garlic powder
Instructions
Combine the water, yeast, sugar, and butter in a bowl of a mixer. Add in the salt.

Use the hook attachment to the mixer and start to combine everything while gradually adding the flour while on low speed. Adjust the speed to medium and continue to knead the dough for additional 7 minutes, or until it becomes elastic and smooth.

Transfer the dough into a greased bowl and cover it with plastic film while placing it in a dry warm place until it doubles the size. This will take about 1 1/2 hours.

Once done, divide it into 12 equal portions.

Make a 7-inch log out of each piece of dough. Place the dough logs on parchment- or nonstick-lined baking sheets, cover them, and allow them to rise for about an hour or until they have doubled in size.

Set the oven to 400°F. For 12 minutes bake the breadsticks or until golden brown. Remove from oven and apply melted butter right away. Sprinkle the breadsticks with a mixture of salt and garlic powder. Serve hot.
Notes
Weighing your flour will always give the greatest and most reliable outcomes when baking bread. If you enjoy baking, think about getting a kitchen scale if you don't already have one; it really helps! 
Nutrition
Calories:
2176
kcal
Carbohydrates:
342
g
Protein:
53
g
Fat:
64
g
Saturated Fat:
37
g
Polyunsaturated Fat:
5
g
Monounsaturated Fat:
15
g
Trans Fat:
2
g
Cholesterol:
151
mg
Sodium:
5249
mg
Potassium:
465
mg
Fiber:
11
g
Sugar:
25
g
Vitamin A:
1758
IU
Vitamin C:
0.01
mg
Calcium:
87
mg
Iron:
4
mg
More Easy Dessert Recipe
Love healthy baking recipes? You could try these simple recipes at home to impress your loved ones. Perfect for after-meal treats, coffee, and tea parties with friends and family!
To Wrap It All Up
Now that you have an idea for making the copycat version of Olive Garden breadsticks, you can try making them at home. These warm and fluffy breadsticks are the perfect complement to any meal. With just a few simple ingredients, you can have fresh breadsticks in no time. So what are you waiting for? Try baking this copycat recipe at home today!
Connect With Us
If you've tried these Breadsticks Recipe (Olive Garden Copycat Version), don't forget to leave a rating on the recipe card. Tag us on our social media accounts, subscribe to our weekly newsletter, and follow the Best Baking Tips and Vegan Globetrotter sites for more delicious ideas!
Read More
Best Type of Cinnamon for Baking
How to Substitute Flours: Use This…
Best Type of Bakeware: Top Tips for Choosing